SEO SPE

​CIALIST

BRIS

BANE
​
SEO SPECIALIST
​We do our best to understand your business processes so we can generate new leads & target your desired audience. An initial conversation will let us understand your budget and will let us be transparent with the amount of on-page seo we can perform.The more time ​we put in to optimizing a landing page for the search enginge, the better ​the results will be.
​IS SEO IMPORTANT?
The impact SEO will have on your website will vary with your budget. If you are looking to invest in your online presence, seo is the best place to start. The larger your budget is, the better chance your website will have at getting more leads and conversions.
To give you faster & better the results we focus on generating new landing pages to target new keywords, optimising your existing content for things like page speed, meta tags, user navigation and schemas and much more.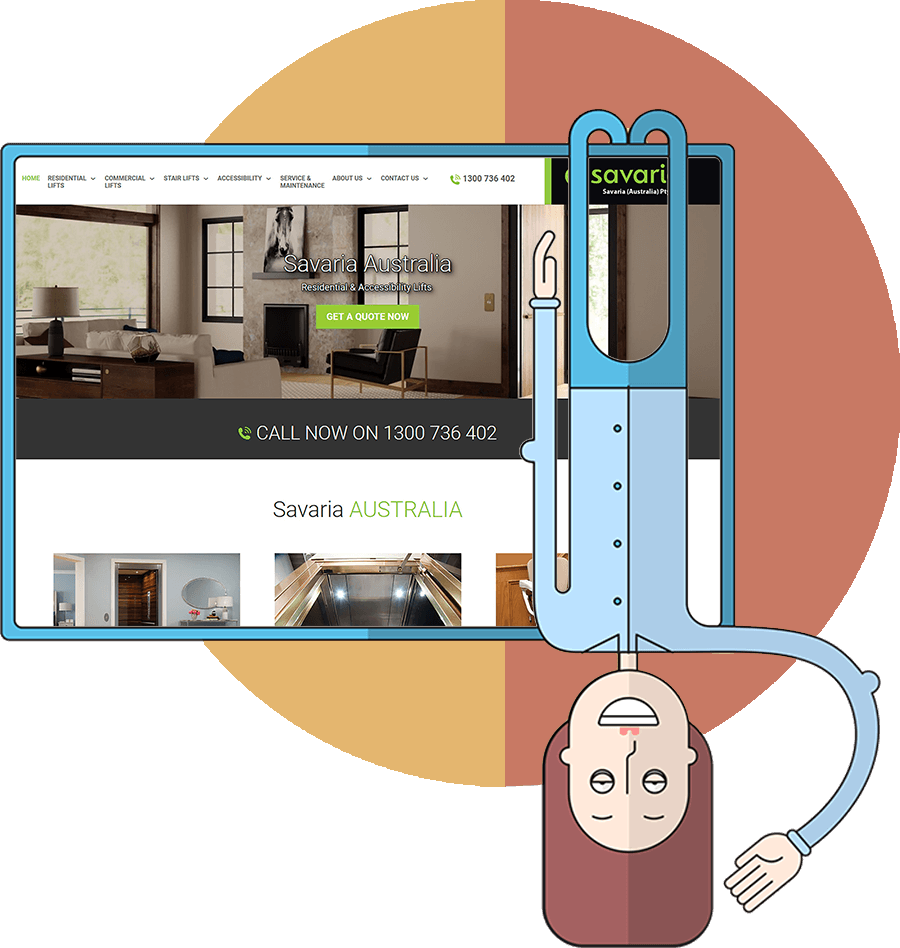 ​REACHING ORGANIC
​RESULTS WITH SEO
​SEO is highly beneficial to reach organic results or 'free traffic' and is very important if you are looking for longer-standing results. Hire an SEO specialist ​that can provide a full suite of SEO Services. I provide a high quality service in a very fast time frame​ to give your website ​the boost it needs to rank higher in Google Search.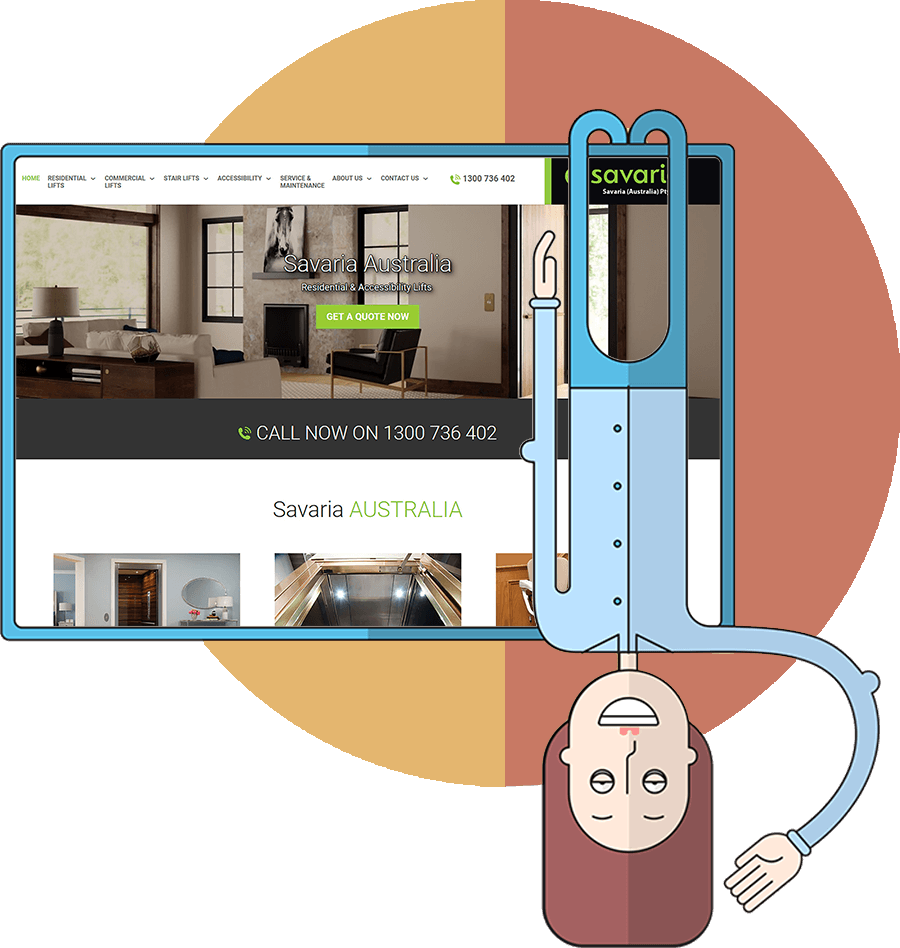 ​NEED AN SEO EXPERT?
​Request a free quote ​​for our on-going seo services or​ a ​one time search engine optimization for your website and landing pages.
SEO SERVICES
Google Analytics & Monthly Reporting

​Google Business Setup

Google Search Console

​Setup
​​On Page ​​SEO For Keyword/Search Phrases Related To Your Business

​Image Size Review & Compression

​Landing Page/Blog Post ​Generation To Target New Traffic
​

​Headings + Tags Review & Updates

​

​Meta Tags Review & Updates

​Page Speed Optimization
Please get in contact with us to discuss which SEO services you might be interested in.
HOW MUCH DOES SEO COST?
​After having an initial conversation we can provide a quote (costing) based on the amount of work/effort you are interested in.It is like drawing a picture, the more time you spend on the drawing the better the artwork (or results) will be. However, we do offer SEO Plans to give you better value on a monthly basis.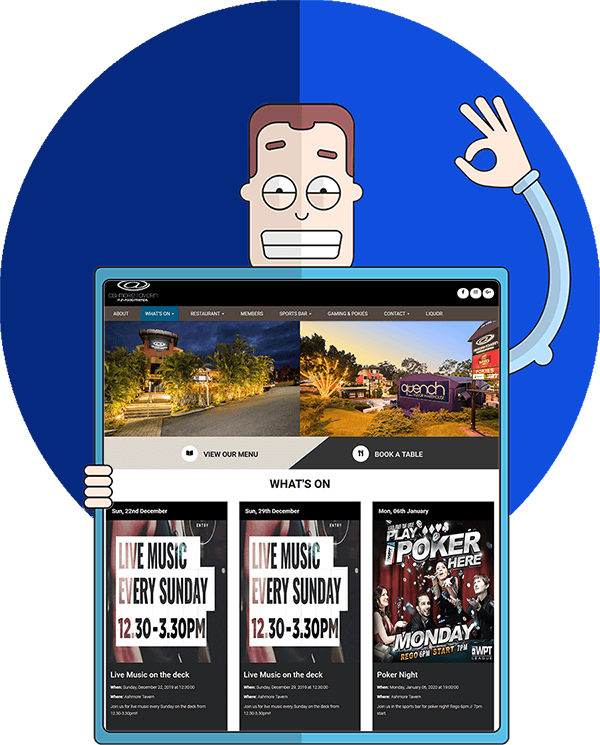 ​WHAT ​ARE THE RESULTS OF SEO?
​The results you can expect from SEO varies with the amount of effort/work that is put into optimising the website for Google's Search Engine.​You can expect high quality results ​in a fast time frame if you request our SEO services. For example, ​I largely focus on our clients when work is available, however after having some downtime available I rebuil​t my website. Putting a large focus on a few major search phrases ('keywords') I wanted to rank for; I re-optimised ​this page fo​cussing mostly on the keywords "​SEO specialist" and "SEO services". ​This is an on-going process, constantly adding and changing content, however these are the results:
12 MONTH WEBSITE PERFORMANCE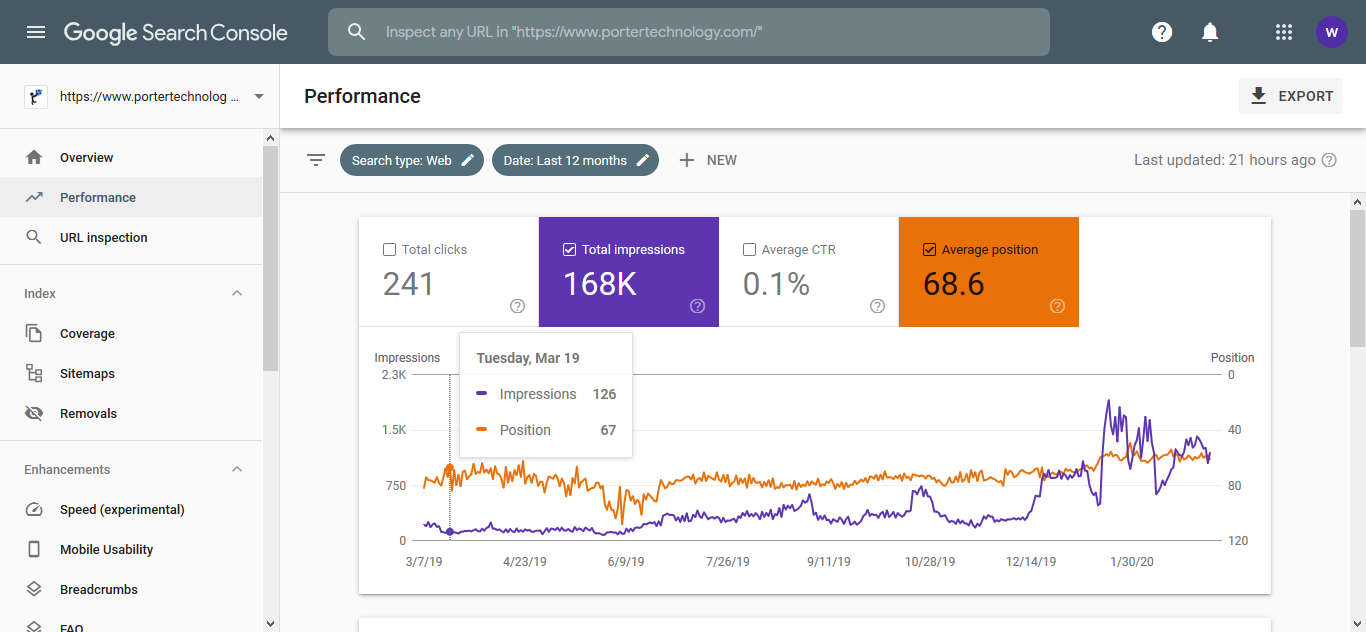 12 MONTH WEBSITE PERFORMANCE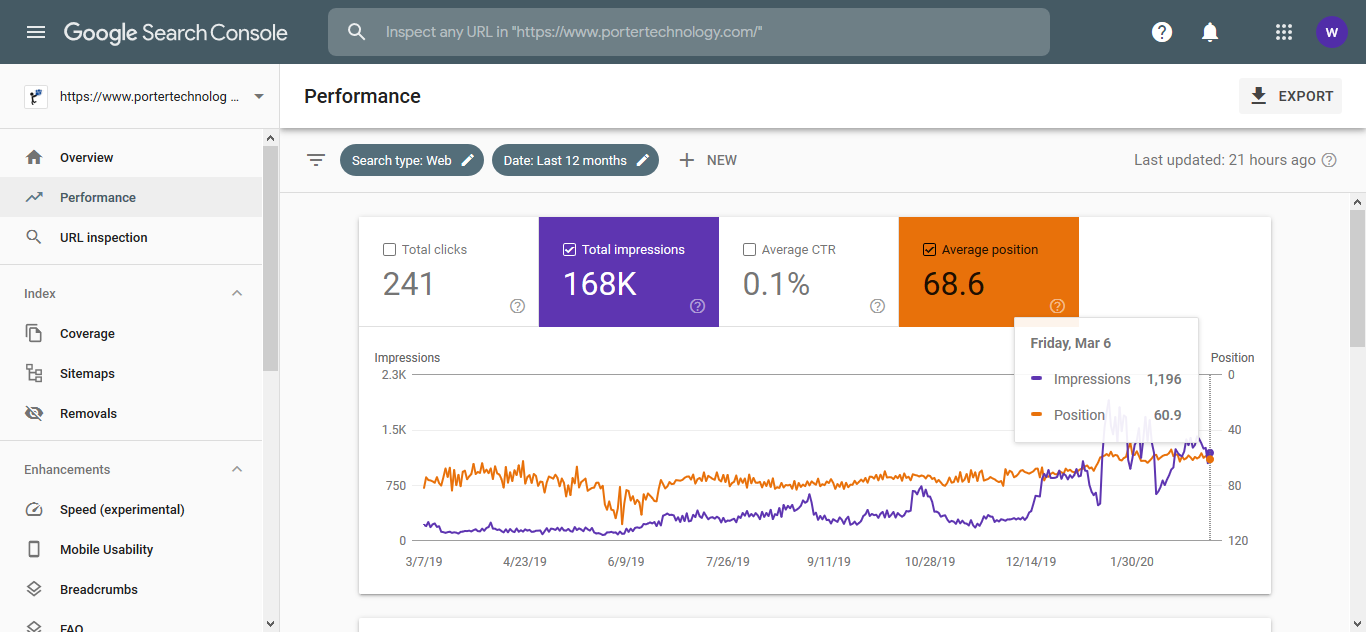 12 MONTH SEO SERVICES BRISBANE PERFORMANCE
12 MONTH SEO SERVICES BRISBANE PERFORMANCE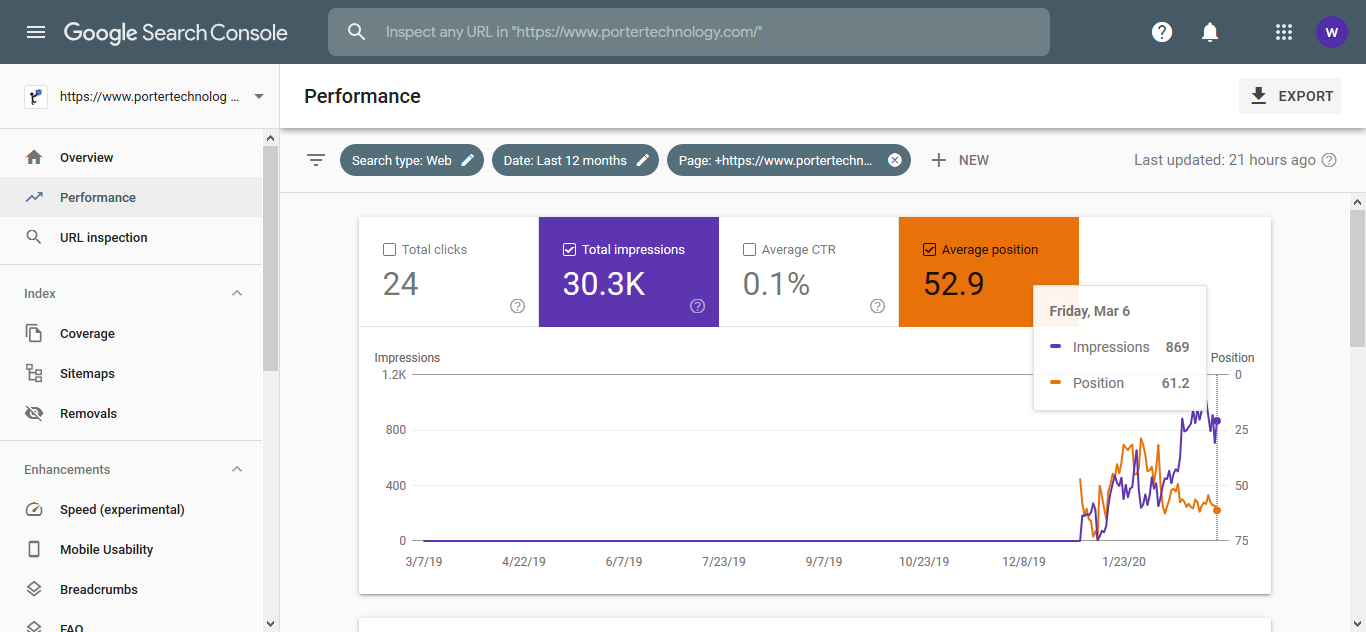 google analytics specialist brisbane
It is our goal to keep your business towards the top of the search engine for a prolonged period of time. We are specialists in Google Analytics, Google Search Console and Google Business setups. We use these and a few other tools to perform the best optimizations on your website. If you are a Brisbane local, we are more than happy to arrange a time and place for face to face meeting.
We are located in Bulimba, experts in seo and online marketing strategies and would love to have a chat over a coffee.​ ​If you are interested​in our expert SEO Servies​, feel free to ​request a free quote online, phone or email us.
GOOGLE ​ADS

& SEM

If you prefer to see immediate results then search engine marketing like Google Ads might be better a better option for you. ​We can help you set up an effective digital marketing campaign utilising our skills with Google Analytics, Adwords & SEO. To find out more about how we can help your business, feel free to give us a call or enquire below.

Paid online advertising is generally where you bid on keywords in Google Adwords or Bing Search Advertising, with each keyword having its own cost per click (CPC). SEO and paid online advertising go hand-in-hand and we recommend that you optimize your website for the search engine first with our one-time on page SEO service to help reduce your cost per click.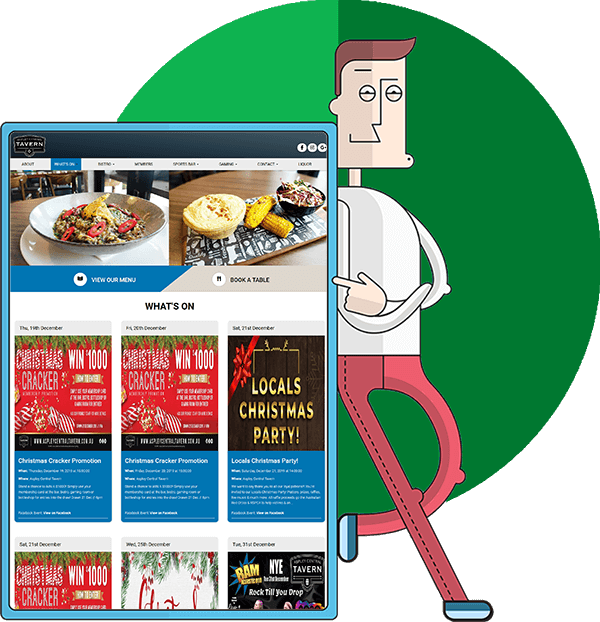 ​iS GooGLE ADS ​Worth It?
Google Ads can be very beneficial for start-up businesses looking to gain immediate traction in the search engine by targeting brand awareness (more impressions than clicks) with their ads. If your business already has an effective online presence, than driving ads towards generating clicks becomes more important. Google ads can be very effective if you have a substantial budget or you are driving traffic to the right search phrases, where your business is more likely to convert a user into a paying customer.
​ Google Ads is not the same as SEO, once your budget has expired, your ad will no longer be shown in the search engine. That is why it is always important to considering optimizing your website for organic (free) traffic with SEO. SEO can also help reduce the cost per click when driving traffic to a specific landing page.
If you think Google Ads could be beneficial to your business, please request a free quote to discuss our Google Ads Management prices.
REQUEST A FREE QUOTE
​​Give us a call or fill out the enquiry form below and we will be in contact shortly.
[vfb id=5][tcb-script][/tcb-script][tcb-script type="application/ld+json"]{ "@context": "https://schema.org", "@type": "FAQPage", "mainEntity": [{ "@type": "Question", "name": "<p><h2>IS SEO IMPORTANT?</h2></p>", "acceptedAnswer": { "@type": "Answer", "text": "<p>The impact SEO will have on your website will vary with your budget. If you are looking to invest in your online presence, seo is the best place to start. The larger your budget is, the better chance your website will have at getting more leads and conversions.<br> To give you faster & better the results we focus on generating new landing pages to target new keywords, optimising your existing content for things like page speed, meta tags, user navigation and schemas and much more.</p><a href='https://www.portertechnology.com/seo-pricing/'>SEO Pricing</a>" } }, { "@type": "Question", "name": "<h2>NEED AN SEO EXPERT?</h2>", "acceptedAnswer": { "@type": "Answer", "text": "<p>Request a free quote for our on-going seo services or a one time search engine optimization for your website and landing pages.</p><a href='https://www.portertechnology.com/seo-specialist-brisbane/#contact-us'>Free Quote</a>"} }, { "@type": "Question", "name": "<h2>HOW MUCH DOES SEO COST?</h2>", "acceptedAnswer": { "@type": "Answer", "text": "<p>After having an initial conversation we can provide a quote (costing) based on the amount of work/effort you are interested in.It is like drawing a picture, the more time you spend on the drawing the better the artwork (or results) will be. However, we do offer SEO Plans to give you better value on a monthly basis.</p><a href='https://www.portertechnology.com/seo-pricing/'>SEO PRICING</a>"} }, { "@type": "Question", "name": "<h2>WHAT ARE THE RESULTS OF SEO?</h2>", "acceptedAnswer": { "@type": "Answer", "text": "<p>The results you can expect from SEO varies with the amount of effort/work that is put into optimising the website for Google's Search Engine. You can expect high quality results in a fast time frame if you request our SEO services. For example, I largely focus on our clients when work is available, however after having some downtime available I rebuilt my website. Putting a large focus on a few major search phrases ('keywords') I wanted to rank for; I re-optimised this page focussing mostly on the keywords SEO specialist and SEO services. This is an on-going process, constantly adding and changing content, however these are the results:</p><h5>12 MONTH WEBSITE PERFORMANCE</h5><img title='SEO Specialist &amp; Google Search Expert' alt='SEO Specialist &amp; Google Search Expert' src='https://www.portertechnology.com/wp-content/uploads/2020/03/Screenshot_2020-03-09-Performance2.png' width='1366′ height='632′><h5>12 MONTH WEBSITE PERFORMANCE</h5><img title='SEO Specialist Website Performance 12 Months' alt='SEO Specialist Website Performance 12 Months' src='https://www.portertechnology.com/wp-content/uploads/2020/03/Screenshot_2020-03-09-Performance3.png' width='1366′ height='632′><h5>12 MONTH SEO SERVICES BRISBANE PERFORMANCE</h5><img title='SEO Service Page Performance 12 Months' alt='SEO Service Page Performance 12 Months' src='https://www.portertechnology.com/wp-content/uploads/2020/03/Screenshot_2020-03-09-Performance5.png' width='1366′ height='632′><h5>12 MONTH SEO SERVICES BRISBANE PERFORMANCE</h5><img title='SEO Service Page Performance 12 Months Porter Technology' alt='SEO Service Page Performance 12 Months Porter Technology' src='https://www.portertechnology.com/wp-content/uploads/2020/03/Screenshot_2020-03-09-Performance4.png' width='1366′ height='632′><a href='https://www.portertechnology.com/seo-specialist-brisbane/#contact-us'>REQUEST A FREE SEO QUOTE</a>"} }, { "@type": "Question", "name": "<h2>IS GOOGLE ADS WORTH IT?</h2>", "acceptedAnswer": { "@type": "Answer", "text": "<p>Google Ads can be very beneficial for start-up businesses looking to gain immediate traction in the search engine by targeting brand awareness (more impressions than clicks) with their ads. If your business already has an effective online presence, than driving ads towards generating clicks becomes more important. Google ads can be very effective if you have a substantial budget or you are driving traffic to the right search phrases, where your business is more likely to convert a user into a paying customer.</p><a href='https://www.portertechnology.com/seo-specialist-brisbane/#contact-us'>Request A Free Quote</a><p>Google Ads is not the same as SEO, once your budget has expired, your ad will no longer be shown in the search engine. That is why it is always important to considering optimizing your website for organic (free) traffic with SEO. SEO can also help reduce the cost per click when driving traffic to a specific landing page. If you think Google Ads could be beneficial to your business, please request a free quote to discuss our Google Ads Management prices.</p>"} } ]}[/tcb-script][tcb-script type="application/ld+json"]{ "@context" : "http://schema.org", "@type" : "Product", "name" : "SEO Specialist Offering Fast Services 🥇 For High Quality SEO Results!", "image" : "https://www.portertechnology.com/wp-content/uploads/2020/01/1-Website-Developer-SEO-Expert.png", "description" : "SEO Specialist Offering Super Fast Results! Expert SEO Services to Increase leads, conversions & page speed. Improve your ranking in Google Search today!", "url" : "https://www.truelocal.com.au/business/porter-technology/bulimba", "brand" : { "@type" : "Brand", "name" : "Porter Technology Websites, SEO & Hosting", "logo" : "https://www.portertechnology.com/wp-content/uploads/2017/09/Porter-Technology-Website-Design-Brisbane-200×242.png" }, "aggregateRating" : { "@type" : "AggregateRating", "ratingValue" : "5", "ratingCount" : "5" }}[/tcb-script]